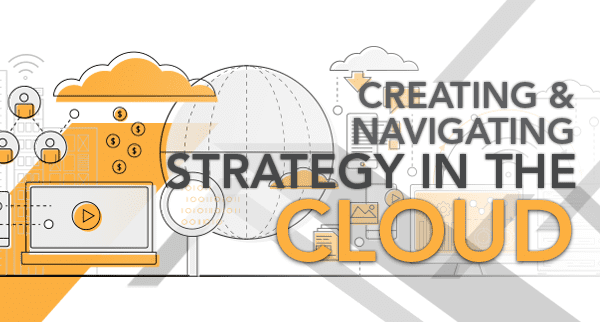 Cloud services have become increasingly mainstream over a relatively short time. In the last year we have seen an even more dramatic shift in Small-Medium Businesses (SMB) attitude towards the cloud; businesses that have previously avoided the technology and what it has to offer are fast becoming cloud advocates.
This has no doubt been a failing of cloud providers & integrators. For years, the industry has failed to demonstrate clear benefits and ROI to the specific needs of SMB. In any case, SMB owners and managers are beginning to wake up to the benefits of cloud. This is driven in part through their own personal adoption of cloud technologies at home.
Success in the Cloud
This surge of acceleration towards the cloud is not without challenges. Many companies with traditional IT have looked to the cloud on the promise of 'Out of sight, Out of mind'.
This belief is understandable as any cloud offering will boast simplified management, high up-time and minimised risk to business. It is important to note however that this outsourcing of responsibilities does not void the need for an overarching IT strategy and improved security practices.
Successful adopters of cloud technology have understood their increased level of dependence on IT and as a result have combined their cloud services with the appropriate levels of support and strategy.
Cloud Strategy
As a cloud provider ourselves we have had to make difficult decisions in how we structure our offerings to ensure that we don't setup our clients for eventual disaster. The utopia of 'Out of sight, Out of mind' is achievable provided that you:
Define your business requirements & objectives beforehand.
Choose a solution based primarily on these objectives.
Create a strategy and process to maintain & measure the solutions performance.
Be ready to change your strategy and/or solution as the technology evolves.
This final point is critical. The single greatest benefit of cloud systems to SMB's is perhaps the agility and flexibility it provides. Businesses who would otherwise be hamstrung for 4-5 years by the infrastructure they have previously purchased are able to innovate freely.
Are you looking to change your approach to cloud? Many SMB's are looking to make changes in the wake of COVID-19, to adopt modern workplace practices, and to ensure their business is set up to thrive in the road to recovery.
Get in touch with us if you would like to know more about how we can assist you in adopting a successful cloud strategy.