The Technology Success Partner for progressive businesses that see technology as an enabler for growth
Premier Technology Solutions was founded in 2001 on the principle that Australian businesses deserve smart, reliable, and efficient IT solutions delivered with pride and integrity. We have grown to a business with over 35 staff based primarily in Melbourne, delivering premium managed IT services Australia wide.
Our solutions and services extend from the desktop to the cloud, and our client base spans a wide range of industries, from manufacturing to financial services, through to hospitality and not for profits.
At the core of our methodology is our determination to understand our clients' business goals, so that we can align our services and support accordingly.
Our recommendations and actions are driven by business outcomes, not technical objectives. Our entire business and service delivery model is setup to deliver an experience which guarantees: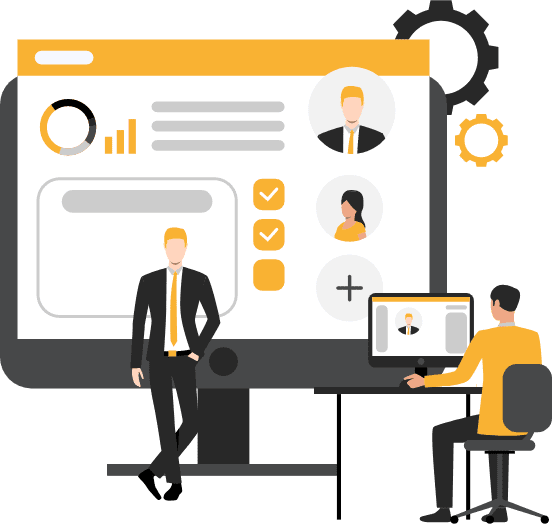 Our values are the standards we uphold. These are foundational to how we work.
We know IT and technology can be a grievance for many businesses. That's why we take a considered approach in how we identify, respond, resolve and advise and the time in which it takes us to do this. We're here to leave a positive lasting impression.
We care about the results and we care about how we get there. That's why we put time into our work and in our relationship with our customers and our team. At the end of the day, it's not about technology, it's about how we help a business and its people move forward.
We believe that technology is an enabler. Not stop-gaps or limiters. It's our job to demonstrate how our efforts can make a difference and enable our customers' businesses to grow, thrive and multiply.
We work as if our customers' businesses are our own. We deliver on the needs of today, with tomorrow in mind—not only because we're forward thinkers, but because we understand the benefit of doing so.
Premier Tech is for individuals in the IT industry who want to be involved in uncovering, supporting, consulting and implementing the latest technologies. Our model means that we become an extension of our clients' team, allowing us to own our work and make a difference in their businesses with technology. Because we work with clients across different industries, you get the opportunity to learn about how to solve unique problems, which gives you a breadth of experiences all while enriching your IT and business acumen.
If you want a team and culture that works closely together and is invested in each other, then this could be the place for you.