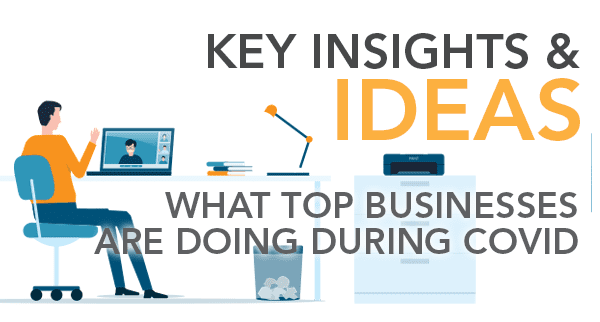 With so much of the work force engaged in remote working, many businesses have had to learn quickly how to maintain productivity & culture, whilst also remaining secure as their people connect in from home each day.
At Premier Technology Solutions, we're sharing the hints, tips and best practices being adopted by ourselves and our clients as our aim it to not only survive but thrive in this peculiar environment.
Effective Communication in WFH
By far the largest challenge many businesses have faced these last couple of months is maintaining the levels of communication normally experienced in the office now that so many are working remotely. Therefore we'd like to share our top tips to maintain great communication:
Always use video when talking to collegues!
Ensure you adopt daily huddles
Encourage everyone to maintain TODO lists
Using video helps people feel better connected and communicate more effectively. Businesses with regular daily meeting rhythms (see: this Infrographic) eliminate isolation risks & maintaining TODO lists helps people remain accountable to tasks despite not having the regular prompts of someone coming to their desk.
Maintaining the Social Culture
One simple trick we have adopted to maintain our culture is a permanent 'Virtual Water Cooler' meeting that runs all day, every day in Microsoft Teams.
This persistent meeting allows people to come and go throughout the day, catch up with friends and just unwind a little from the grind. This works just like what normally takes place at our office coffee machine.
Do Better Than Re-Directs
Many older phone systems do not lend themselves well to remote workers. Many businesses have redirected phones in an effort to maintain BAU. Whilst this works in the short term, the collective effort and disruption of having to take messages and manually pass on details has been costly to date.
This isn't something that has to be tolerated. Modern phone solutions can be deployed in days & often cost less than their on premise counter parts. These solutions can be deployed on a trial basis without making permanent changes.
Maintain Security Practices
The speed in which businesses moved to WFH arrangements has left many businesses unknowingly vulnerable to evolving cyber attacks.
Make sure your IT provider has conducted a post WFH security review, paying particular attention to:
Network Security in the Home
Device Security (especially home PCs)
Where data is being stored & worked on
Applications in use